Complete business lifecycle management
Whether you are incorporating a new business, looking into acquisitions of existing businesses, or simply want to protect your intellectual property, Counselhouse is committed to helping international clients with their legal needs.
Companies leverage our advisory services to define legal frameworks enabling them to keep their business running seamlessly within and across the European markets.
Business is the greatest enabler for change
For each incorporation we donate 150 trees in the name of your new German company. Together we can grow your German business and have a positive impact on society and nature.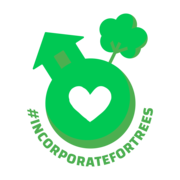 Trees each absorb around 10 kg of CO2 each year. If each of us plants 150 trees, we will reach 1,000 billion trees worldwide. There is still enough room for that many new trees. Those trees would absorb a quarter of the man-made CO2 emissions. For every new company that we incorporate in Germany, we'll donate additional 150 trees to the 1 trillion tree community. www.1t.org
WE PROVIDE SERVICES THAT HELP INTERNATIONAL COMPANIES TO RUN THEIR BUSINESS BETTER IN GERMANY